Landscaping Franklin Township, IN
Have you ever wished that you own that stunning property you saw on the magazine or recently drove past by? Or do you simply want to have the chance to own a property that has a stunning landscape complete with all your dream amenities and features? Whichever your ultimate goal may be, we at Spectrum Landscape Services, LLC can address all your landscaping needs without creating a deep hole in your pockets.
For years, we have been the go-to company for commercial and residential property owners in Franklin Township, Washington Township, Indianapolis, and other cities in the state. Our offered services cover all possible aspects of landscaping – design, installation, and maintenance. With us, you won't have to deal with several other companies, which is both convenient and easy on the budget. Please do contact us soon so we can discuss and promptly address your needed landscape services.
Our Landscaping Process
Achieving a truly exceptional landscape doesn't come easy. As it is, there are certain things that must be observed to come up with landscapes that are safe, functional, and possess timeless beauty.
At Spectrum Landscape Services, LLC, we begin our landscaping projects by determining our clients' specific needs and preferences. For example, we ask if they want a Mediterranean theme for their outdoors or if they rather go with an Old World design instead. We also inquire about the specific features and amenities that they want for their landscapes – from hardscapes and softscapes to water and fire features. We then perform the needed land preparation task to ensure that the installation phase will run smoothly. Once the work site is properly graded and prepared, we will proceed with installing our clients' desired landscape amenities.
But aside from installation, we can also handle all maintenance tasks, such as mowing, trimming, pruning, and fertilization. We have dedicated personnel for these special tasks, so you can expect an exceptionally stunning landscape all year long.
Unique and Stunning Landscapes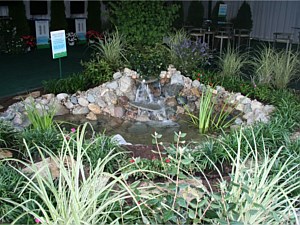 We can create specific landscape setups for commercial and residential properties in Franklin Township and other areas across Indiana. With our seasoned designers and installers, clients like you can expect stunning properties that have all the functionalities that you need. We can come up with a modern look to match your home or commercial establishment, or achieve an Asian-inspired outdoors if your existing architecture happens to be constructed this way.
Through the use of different species of plantings and installing specific amenities, we can create garden, meadow, and wetland landscaping themes. However you want your dream landscape to look like, rest assured that we can make it come true with our skills, expertise, and logistics capabilities.
The Spectrum Landscaping Advantages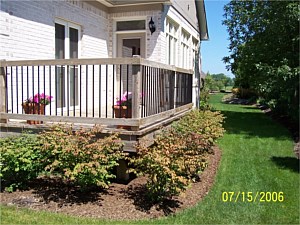 We possess some awesome advantages that you can't find in any other landscaping company in Franklin Township, IN. We have partner nurseries that provide us with all types of planting. We always recommend native plants in our projects to ensure they will thrive well in your outdoors. By creating green and healthy landscapes, we are able to create sustainable landscapes that serve as vivid expressions of our clients' unique vision.
We also partnered with leading suppliers like Belgard and Allan Block. With these partnerships, it's easy for us to satisfy our clients' design requirements. Our people are highly experienced and have already handled different landscaping projects for large estates and typical commercial and residential properties. Best of all, our rates are competitive, so you won't have to worry about ruining your budget.
Call us today at 317-777-3599.
We Provide Services to the Following Cities and Towns in IN:
Perry Township, IN
Warren, IN
Pike Township, IN
Lawrence, IN
Greenfield, IN
Avon, IN
Wayne, IN
Plainfield, IN
Greenwood, IN