Landscaping Carmel, IN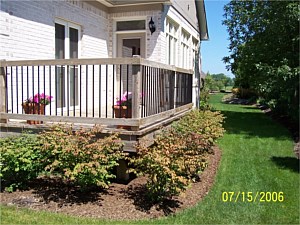 Spectrum Landscape Services, LLC has been the leading landscaping company in Indiana. We are experienced in all aspects of landscape design, installation, and maintenance, making us the top choice of most property owners in Carmel, Zionsville, Fishers, and surrounding areas.
If you wish to learn more about our past projects or if you want to discuss with us your plans and requirements, please call 317-777-3599 soon. We'd be glad to show you photos of our completed works so you can get some ideas for your landscaping project.
We Create and Build Your Dream Landscape
We are popular not only in Carmel, IN but also in other cities in the state because of our commitment to provide clients with outstanding landscapes. We make sure that our creations reflect their needs and personal preferences. We also follow systematic procedures and proven landscaping methods to ensure successful and fast project completion.
Here are some more reasons why you should choose us as your landscaper:
Unique designs. We never offer clients with the same landscape designs that we have created for our previous clients. Instead, our creative designers will start from scratch and incorporate your ideas in the design process. The results are landscape designs that are customized according to your needs and desires.


Outstanding features. Our past clients from Carmel and surrounding areas commend us for our stunning and well-planned landscapes. We can also make your outdoors stand out by installing the right landscape features and amenities. We will only choose landscape elements that will complement with the overall design or theme of your property. Our landscaping crews will only install handpicked plantings, creatively designed water features, and functional hardscapes.


Sustainable. Our landscapes are known for their sustainable designs. When you hire us, you don't have to worry about the high cost of maintaining landscapes. We will create efficient landscape designs that will not require too much irrigation or frequent maintenance efforts. We also recommend eco-friendly products and materials when working on landscaping projects.


Functional. The landscape that we will build for you is not only stunningly designed but also built to improve the functionality of your outdoor space. We will make sure that you will enjoy the outdoors with the various features and amenities that we will design and build. Some of our recommended features include patios, walkways, outdoor kitchens, and decks.


Partnerships with Leading Landscape Suppliers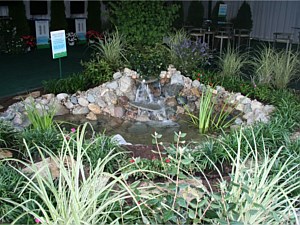 At Spectrum Landscape Services, LLC, we have reliable partner suppliers that can cater to all your landscaping needs. These suppliers are leaders in the industry, so you are assured of first-class products and materials. Belgard, for example, offers a wide range of pavers that can be used for different paving structures around your landscape. We also have Allan Block that provides us with premium quality blocks for our retaining wall projects.
Trust in the Experts in Landscape Design and Installation
Property owners in Carmel and other cities in Indiana must rely only on a landscaping company that has lengthy experience in the field of landscape design and installation. And if you want to be sure that you're hiring the right one, call Spectrum Landscape Services, LLC today. We guarantee the quality of our workmanship and the products that we install. Contact us at 317-777-3599.
We Provide Services to the Following Cities and Towns in IN:
Perry Township, IN
Warren, IN
Pike Township, IN
Lawrence, IN
Greenfield, IN
Avon, IN
Wayne, IN
Plainfield, IN
Greenwood, IN