About Us
Spectrum Landscape Services, LLC was founded in the spring of 2006 by two brothers. They made it their life long endeavor to own and operate a superior landscape business that offers unique designs with the latest trends. They take pride in quality workmanship, honesty and exceptional work ethic.
Danny and Jeff were born and raised in Indiana; while growing up, they attended local private schools. In the early 80's and 90's their father produced the International Boat Sport and Travel Show at the former Hoosier Dome, which was later named the RCA Dome. It was through his influence and passion that they acquired the traits to manage their own business.
Testimonials
Dear Danny & Jeff,
Denis and I wanted to drop you a note to let you know just how much we are enjoying our new patio! It turned out amazing, we love it! The pavers you choose to match the stone on our house look perfect! The plantings around it, was just the added touch to make it look like it's been there forever, again perfect!
We also love what you have done with the front of the house with our retaining wall and plantings there. It completes the look of the house and shows off well as people come down our street. It certainly adds value to our house and as you know, that is important to us since we plan on selling it sometime in the next few years.
It was a pleasure to work with the two of you. You are very easy to communicate with and you understood our needs very well It is a big help to have someone understand our busy lives and our need for low maintenance and easy to grow landscaping.
Thanks for helping us complete our house and helping to make it our home.
Sincerely,
Karen Kluba
Home Owner
Dear Mr. Worpell
I wanted to express my thanks to you and Spectrum for the excellent work your company has provided on several recent projects.
I have been fortunate to use Spectrum on several MSE (mechanically supported earth) retaining wall installations and landscaping projects. Your knowledge of engineering and design principles has contributed to the overall success of these projects, insuring quality and client satisfaction. Your responsiveness and attention to detail is appreciated.
I would certainly recommend your company to any individual or firm considering the installation of a MSE retaining wall or landscape construction.
I look forward to working with you on future projects.
Sincerely,
Richard Kraft
Principal Engineer
To Whom It May Concern,
After interviewing several landscape firms, my wife and I made the decision to utilize the services of Spectrum landscaping. There were a number of reasons for the selection but just to articulate a few; they were very knowledgeable, professional and presented a very detailed drawing and plan along with a very competitive bid. They were extremely flexible in terms of modification of the plan to accommodate the budget they were given. Danny and Jeff have a tremendous work ethic and lived up to their commitments as it relates to our landscaping project.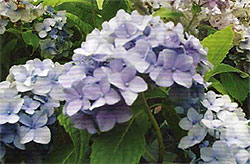 The Spectrum team was very punctual to the site and began and ended the project within the time frame they initially quoted. We experienced a few minor issues as one would expect with a job our size. These issues were ·immediately handled to my satisfaction. We did a follow up walk after 9 months and the winter season, and they replaced several plants that did not make it through the winter with "no questions" asked.
When our landscaping job was completed in late August it looked great. I can honestly tell you after the winter and the spring season it even looks better and exceeded our expectations. For those people that know me, they know I do have extremely high expectations and standards! We have already recommended them to one of our neighbors who saw our landscaping and wanted to know who did the work. It goes without saying I would not hesitate to recommend Danny and Jeff and Spectrum to do your landscaping project!
Thanks,
Frank Lazaran
CEO of Marsh Supermarkets
We Provide Services to the Following Cities and Towns in IN:
Perry Township, IN
Warren, IN
Pike Township, IN
Lawrence, IN
Greenfield, IN
Avon, IN
Wayne, IN
Plainfield, IN
Greenwood, IN